PlayStation 3 Home is a new free "virtual life" simulator for people who have to download the outside of their apartment the first time they become bored with standing alone in the middle of their living rooms.  Since so much of PlayStation 3 Home involves downloading data from the network, I have clarified our policies on what is and what is not a loading screen.
For the purposes of our reviews (at least for the time being), loading screens involve loading data from local storage;  not from a network server.  There are all sorts of things which make loading data from a network server tricky and unpredictable, and I don't want to penalise anyone for our often-flaky Internet connection.  So I am only here including load screens which occur after having downloaded all game content.
I should also add that ordinarily, we don't review betas.  However, as this is a publicly available beta of a free service, we assume that Sony believes it to be ready for prime time, but will continue to call this a "beta" for the lifetime of the service.
So with that out of the way, let's talk about PlayStation 3 Home's load screens;  they're a bit interesting.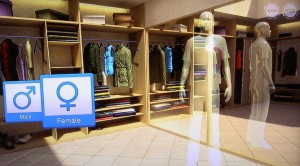 Full review under the fold.