The latest entry in the "Tales" series of games is upon us.  Despite being developed by the same team and possessing the same game structure, the same arcade-like combat system, the same off-beat obsession with cooking, several of the same NPCs, and approximately the same character archetypes amongst the player characters, the "Tales" games are actually not sequels to each other, or otherwise related in any discernable way.  Epic battles, epic journeys, intricate plot lines, the Tales games are renowned for these things.  But that doesn't matter to us here;  we only care about one thing:  Are its load screens equally epic?
There's only one way to find out…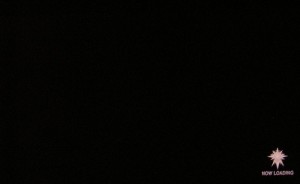 Oh dear.. this isn't going to be pretty.  Score and full review beneath the fold.