The first Ghostbusters movie was released in 1984, and in the following 25 years, there was not a single Ghostbusters-licensed game to include a loading screen.  Until now.  At long last, Mr. Aykroyd has seen fit to provide one, and we've seen fit to review it for you, the discriminating aficionado.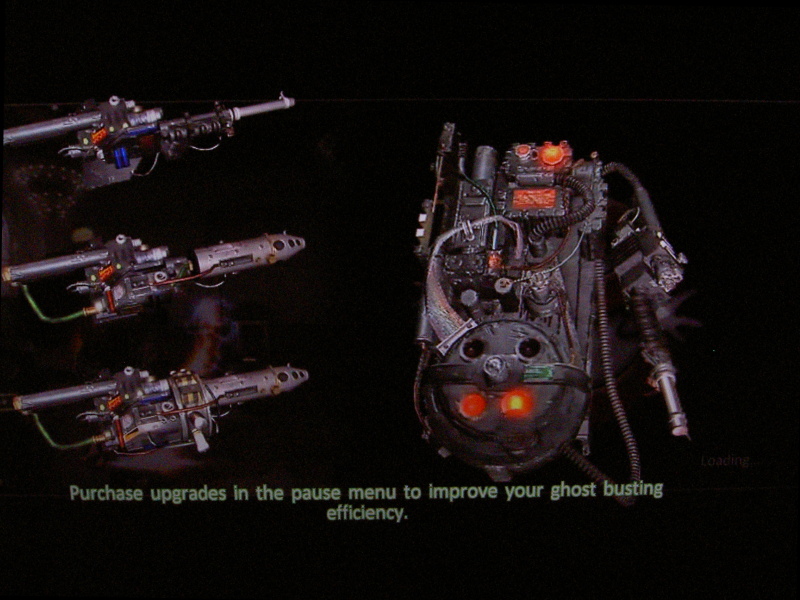 This is the loading screen which you see when you're loading into a saved game.  It plays a smooth FMV showing clips of game footage, 3D models of Ghostbusters equipment, various special effects, all accompanied by the classic Ghostbusters track by Ray Parker Jr (or Huey Lewis, depending on how closely you want to follow the rumour mill).  As loading screens go, this one is very long, often clocking in north of thirty seconds long.  But with the amount of attention that's gone into the light and sound show, I really don't care.  Oh, and there's a bit of text on the screen which shows tips.  Boring tips, like the one in the screen shown above.  No bonus point awarded for parroting the manual at us.  Developers, if you're aiming for those bonus points, the tips must be entertaining!
There is a different loading screen used between scenes of gameplay.  In these instances, the player is shown pre-rendered (and often lavishly produced) cutscenes while the next game level is being loaded in the background.  In truth, both the "Main Load Screen" and the "Cutscene Load Screen" are basically the same, as both are loading a gameplay level while displaying FMV.  However, since they do look different, are used in different places and for different purposes, I'm rating them separately.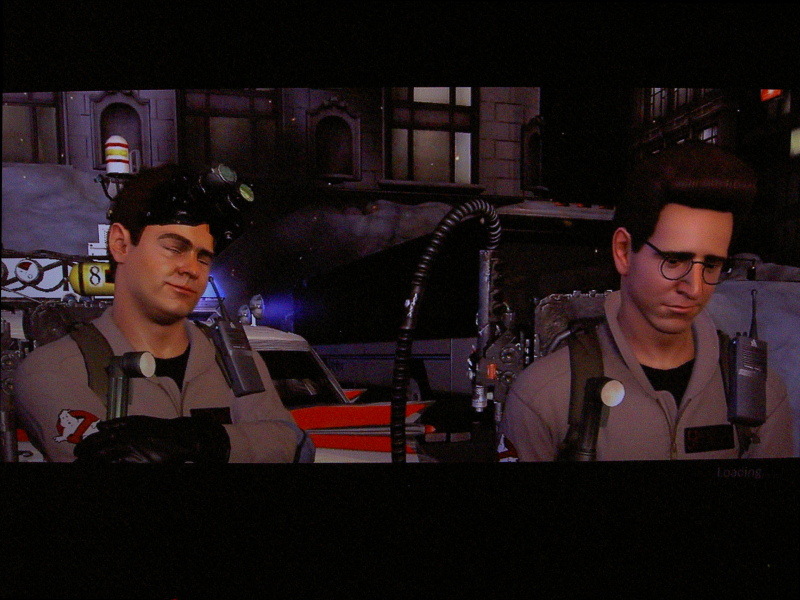 Main Load Screen
Smooth animation:  4 base points
"Loading" text:  0.5 penalty points
Rating:
Cutscene Load Screen
Smooth animation:  4 base points
"Loading" text:  0.5 penalty points
Rating:
Overall Rating: